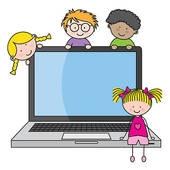 Dear Glen Elm Families,
We wanted to let you know that we will be loaning some of our school Chromebooks out to those of you who do not have a device at home. You will require an internet connection. If you do not have internet at home, please contact your child's teacher to request for paper copies of learning materials. The loan dates for the Chromebooks will be from Monday, December 14th – Friday, December 18th, and then Monday, January 4th – Friday, January 8th. If you would like to borrow a Chromebook for online learning, you will need to come to the school on Monday, December 14th, between 8:00am and noon, and we will issue a Chromebook to you. You will need to sign a contract indicating that you take responsibility for the duration that you have it in your possession. The Chromebook will then need to be returned on Friday, December 18th, between noon and 2:30pm. We will follow the same procedure during January 4th – 8th, having you pick up on Monday (the 4th) between 8:00 am – noon, and returning on Friday (the 8th) between noon – 2:30pm. We are going to start with one Chromebook per family as we only have so many Chromebooks available.
As we are trying to follow all safety protocols, please ensure that only ONE family member (must be an adult) comes into the school for both pick up and drop off. Please come in through the front door and go straight to the gym. We will have a table set up there with the computers and contracts to be signed. You MUST wear a mask into the building and sanitize at the front door. Because we will be collecting your names for the computers, you do not need to sign in at the front door when you enter.
Please let us know if you have any questions.
Thank you!
Marilyn Miller                        Sandra Bellegarde
   Principal                      Vice-Principal