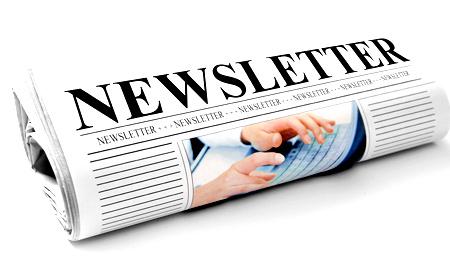 Glen Elm Community School
1225 9th Ave. E. / Regina, SK / S4N 0H4 / Phone 306-791-8588 / Fax: 306-751-2827
OCTOBER 2017 Newsletter
Principal's Ponderings
Welcome fall! It has certainly come upon us quickly! The leaves are changing, winter coats and mittens are starting to appear and our school year is well under way. Our Open House & Chili Supper were well attended and the weather cooperated with us! Thank you for your participation. It was wonderful to see so many families attending this event. A huge thank you to our School Community Council who ran the chili supper! Your time and effort was greatly appreciated!
Thank you to everyone who participated in our Terry Fox activities this year. A school-wide walk occurred on September 29 as a tribute to Terry Fox. Glen Elm School staff wishes to thank all the students and their families for their participation in this worthwhile cause. The entire school also wore orange shirts that day to recognize the harm done to generations of children by the Indian Residential Schools and is an affirmation of our commitment to ensure that every child matters.
We need your help - We still have agendas and lunch room fees that have not been paid for and we are into October. If your family has not paid their agenda fee of $2.00/ agenda &/or lunch room fees, please do so this week. You are able to pay online (see information below). While these fees may not seem like a huge amount, when you begin to add up the number that have not been paid for, the amount can get large.
Lunch Room Information –If your child goes home at lunch time, then they are expected to go home and return to the school at 12:30 when there is supervision available. We want our students to be able to learn to the best of their ability and this means that healthy, nutritious lunches should be provided. Junk food (chips, pop, candy, etc.) are not allowed at school and are not appropriate as a lunch or as a snack.
If you have not sent Student Information forms back to school (contact information, media release, severe weather, etc.), please do so this week as well.
If you have any concerns or questions, please do not hesitate to contact your child's teacher, or myself at (306) 791-8588. Your input is always appreciated.
This will be our last newsletter from Glen Elm Community School. Regina Public Schools has started a new web page for each school. There will be weekly updates that will inform you as to what is occurring in our school. To view our webpage, please go to https://glenelm.rbe.sk.ca. Classroom teachers will still be sending home monthly newsletters to keep you up to date on classroom activities.
Sherry Knoblauch-Schoepp
Principal
Celebrate Progress
Suggest that our youngster create a fun reminder of all the things she/he has accomplished. Let her/him cover a container with construction paper and label it "I did it!" Then, she/he can write each success ("I memorized my times tables") on a slip of paper and put it in the container. If she's/he's feeling discouraged, have her read the slips.
Circle of Courage
Award winners for the month of September are: Grade 5 – Ms. Brady - Kyann N. – Belonging, Hunter D – Independence; SLC –Mr. Frei - Krisjan A- Independence, Jason M- Generosity; Grade 7/8 – Ms. Surkan: Latasia D. (Independence), Kendrick M. (Mastery); Kindergarten -Ms. Manning A -Alexia B and Jayden G Independence); B - Ragnar W and Kaycee W. (Independence); Grade 6/7 – Mr.
Ganes; Grade 1/2 – Ms. Meenan - Humerah O – Belonging, Madison W – Independence; Grade 4/5 – Mrs. Knoll - Tianna B. – Belonging, Tameron S. – Generosity; Core French – Ms. Coleman - Asai O (Generosity), Ethan M (Generosity); Grade 1/2 – Mrs. Fry - Odin S. –Belonging, Olivia C. -Generosity. - In and Out Classroom – Mrs. Zimmer - Malika T. – Mastery, Emily C. – Mastery, Kendra A. – Mastery; PreKindergarten – Mrs. Sivertson - AM - Aarati A. (Belonging), PM - Aaria S. (Belonging); Grade 3/4 – Mrs. Chase - Joah J – Belonging, Vyollet N- Mastery; Grade 6 – Mrs. Grill - Anah O. – Independence, Shelby-Lynn C. – Independence; ArtsEd – Ms. Hickie- Dylan W. – Generosity, Tianna B.- Mastery; Grade 2/3 – Mme Berriault - Kennedy B – Independence, Ava D – Generosity; Physed/Library – Mr. Pelling - Alexis B. – Independence, Mitchell P. - Independence
News from Regina Public Schools
School Cash Online: Safe, convenient online payments!
Regina Public Schools parents and guardians can now pay for a variety of school based fees directly online. This saves the hassle of writing checks and eliminates the need for students to carry cash or cheques to school.
Please take five minutes of your time to register to the secure site. Sign up is as easy as:
1. Go to the Regina Public Schools School Cash Online website: https://rbe.schoolcashonline.com
2. Register by selecting the "Get Started Now" button and follow the steps
3. After you receive a confirmation email, please select the "click here" option, login and add each of your children (if more than one) to your household account.
Please Note: If you have any questions during the registration process, or while paying fees online, please select the SUPPORT button. You can also access the School Cash Online-Parent Help Desk by calling toll free 1-866-961-1803, or by email at Parenthelp@schoolcashonline.com. The Help Desk is open to answer your questions 24 hours a day, 7 days a week and on holidays.
Glen Elm Community School encourages all families to use the online payment system. We prefer you pay online rather than sending cash to school to pay for buses, field trips, etc. If you have not done so, please go online and set up your account. It takes less than 5 minutes and saves you from hunting for loonies and toonies!
Value Added Assessments (VAA)
Our classroom teachers and students have been very busy assessing students. These pre-assessments begin during the third week in September and continue until the end of October. Post assessments for each will occur in May and June.
VAA is assessment for learning that focuses on individual achievement and growth as measured on a formative/diagnostic Pre-Assessment and on an equitable summative Post-Assessment. Tasks are explicitly tied to curriculum outcomes. Results of VAA are used to identify targeted intervention, inform instructional practice and create school Learning Improvement Plans. Regina Public Schools administers pre-and post-assessments in mathematics (DNA), Reading (ORR, Fountas and Pinnell Benchmark Assessment & RAD).
Grades 1 – 3 Reading Benchmarks
Oral Reading Records are completed for all Grade 1 students
For Grade 2 the Fountas & Pinnell Benchmark Assessment will be utilized beginning September, 2015.
Grade 3 the Fountas & Pinnell Benchmark Assessment was implemented during the 2013-2014 school year.
Reading Assessment District 32 (RAD)
RPS administers this reading assessment in fall and spring to grades 4 – 9 students.
Canadian Achievement Test 4 (CAT4)
Beginning 2017-18, CAT 4 will be administered to Grade 6
Ministry of Education Assessment - Early Years Evaluation (EYE-TA)
EYE-TA is a teacher rating scale used by teachers during the school year to structure observations and informal assessment for children in kindergarten. Reports are generated for each child that show development in five domains associated with children's readiness to learn (awareness of self and environment, social skills and approaches to learning, cognitive skills, language and communication, physical development). This assessment will be conducted from October 24 – November 27.
Help Me Tell My Story – PreKindergarten
This assessment will be done from December 1 to January 30.
Upcoming Dates
October 16-20 - Education Week – Building Our Future by Learning Together
November 1 – Photo Retakes (AM only) for PreKAM, KDG B to Grade 8
November 2 – Photo Retakes (PM only) for PreKPM, KDG A
November 3 – Assembly @ 1:30 pm
November 10 – Remembrance Day program @ 11:00 am
November 13 – Remembrance Day Holiday (no school for staff and students)
November 22 and 24 – Kindergarten: 3-Way Conferences
November 24 – Grade 1-8: 3-Way Conferences
December 4 – Mindfulness (all classes) with Trina Markussen
December 7–Mindfulness for parents/guardians (Trina Markussen @5:45 – 6:45pm)
December 14 – Christmas Celebration
SUPERVISION & SAFETY
Playground supervision begins at 8:38 each morning. The first bell rings at 8:53 am to signal the beginning of our school day. Supervisors will be on the playground during the 10:30 am and 2:15 pm recesses, as well as at 12:30. We appreciate students arriving during these times unless it is to participate in activities initiated by school personnel.
The Staff Parking Lot is an out-of-bounds area for students at all times during the school day. For any parents who do pick up their children, please refrain from parking in the parking lot. Please remind your children NOT to run out from between parked cars. We want all students to be safe while they are at school and as they move to and from school. Your cooperation is appreciated.
COLD WEATHER
Clothing
With winter around the corner, please ensure that your child comes to school prepared for outdoor weather. Generally speaking if the wind chill factor is -25 below or colder, an announcement will be made to all students and we will have an indoor recess. However, students are to be dressed for going outside. Recess is a time for students to get some fresh air, activity and socializing. We expect them to go outside. If students are well enough to come to school, they are well
enough to go outside for recess. If you are not sure of the weather, phone (306) 780-5744: Environment Canada Weather Information.
Bussing
As the cold weather approaches the Regina Public School Board wants to ensure that school bus routes are running on time, and that students are safe. Student delays at stops affect students waiting further into the route.
1. Ensure their child is at the stop location and is ready for boarding five minutes prior to the stated departure time.
2. Ensure, as necessary, that there is a responsible individual available to meet the vehicle after school.
3. Have alternate arrangements in place for those times when the vehicle is delayed.
If your child rides the bus and you have a question or concern, please contact Warner Transportation. Their contact information is:
Warner Transportation Services Ltd.
301 A 1st Avenue, Regina SK S4N 4Z1
Phone (306) 546-4022 Fax (306) 546-4023
dispatch@rbe.sk.ca
THANKS TO ALL
Many staff members and students are hard at work organizing activities for the school.
Cross Country Running - Mr. Pelling
Thank you to all of the students who participated in Cross Country Running this season. It is always so nice to see new faces come out for a run. We had several students enter the Cross Country Meet at Douglas Park in September. Everyone in put out a great effort.
Volleyball –Ms. Brady, Ms. Lipka, Mrs. Krauss, Mr. Frei
Girls Volleyball players include: Shelby-Lynn C, Janessa I, Jordis L-T, Latasia D, Madison F, Anah O, Brooklyn S, Nitanis M, Shealyn K-H, Sarah L-H, Hayley W, Abby W.
Boys' Volleyball players include: Josh B, Eh Jue J, Carter T, Chace C, London W, Tyler A, Sarah L-H, Shealyn K-H, Latasia D, Madison F.
Education Week was October 16 – 20
"Celebrating today. Preparing for Tomorrow"
Staff and students at Glen Elm Community School celebrated Education Week with the theme "Celebrating today. Preparing for Tomorrow".
In the Community
Regina Food For Learning
This organization supplies all of the snacks that Glen Elm students enjoy each day. This means that Glen Elm Community School receives 300 snacks 5 days per week. Our school pays half the cost of each snack provided and these amounts certainly add up. If you would like to support Regina Food For Learning by either making a donation or volunteering in the school to help Dorothy prepare snacks, please let us know. Your support will be greatly appreciated!