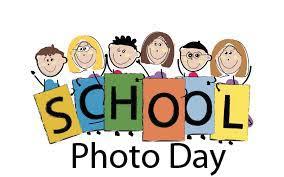 SCHOOL PORTRAIT DAY ‐ TUESDAY, OCTOBER 3rd
WANT A PORTRAIT TO REMEMBER? ALL IT TAKES IS A LITTLE PLANNING!
► Make sure your child is appropriately groomed when he/she leaves the house
► Choose a colour or colours your child feels good about wearing. Make sure
buttons, collars, jewelry, etc. are all in the proper place
► Avoid shirts with sayings on them; photo cropping can cut words in half
► Remind your child not to be afraid to ask a question if he/she is unsure about
posture, head tilt, expression, etc.
By following these few guidelines, you should be assured of a more pleasing and natural
photograph of your child.